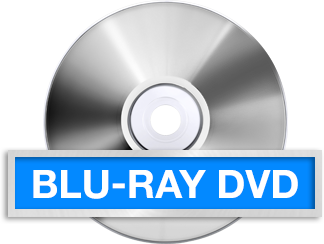 BLU-RAY enables recording, rewriting and playback of high-definition video (HD) as well as storing large amounts of data. There are two options to choose from:
single layer
and
dual layer
. Single layer discs can hold up to 25GB of material (4.5 hours of HD video). Dual layer discs can hold up to 50GB of material (9 hours of HD video). dvd duplication cheap
Choose One
Important Features Related to Blu-Ray Discs
Blu-Ray discs (called BD – short for Blu-Ray Disc) are the newest and best iteration of discs made for high data rates such as those found in broadcast video. The term "Blu-Ray" sounds like a science fiction "ray gun" that can vanquish Philistines with a single burst of light.
BD discs were created to meet the printing demands of both high-definition (HD) video and the newer 4K video formats. The disc was also made to handle huge data files that exceed the data rates of normal DVDs. The single layer BD disc is rated at a 25 GBs and the dual-layer Blu-Ray clocks in at a respectable 50 GBs. Both have data rates and buffers that can comfortably handle HD, UHD 4K and 6K video streams like one encounters with Hollywood movie releases. Fortunately, dual-layer Blu-Ray Discs do not have the record/playback issues and compatibility problems associated with the earlier DVD+R DL formats. dvd duplication cheap cheap dvd duplication
Unlike a standard CD or DVD that cuts (burns) information with a red laser, Blu-Ray lasers use lasers that are – (all together now) BLUUUUUE. The blue laser has a far shorter wave length than a traditional red laser. This enables BD media to burn and read the track information with greater accuracy and has the side benefit of being able to compact more digital data into a smaller footprint and therefore, read it faster which accounts for the expanded data rates.
dvd duplication cheap cheap dvd duplication
Hollywood Studios who were investing hundreds of millions of dollars in first-release movies were in no rush and less than enthusiastic about allowing movies to be released on any disc format. There was a great amount of piracy and so the BDA (Blu-Ray Disc Association) came with a new Digital Rights Management (DRM) algorithm service to make Blu-Ray discs somewhat impervious to content thievery. Accordingly, traditional movies cannot be duplicated from one BRD to another. dvd duplication cheap cheap dvd duplication
So who would or could use a Blu-Ray disc? Anyone who is shooting home video or corporate videos in HD or 4K can use and in fact "needs" the faster buffering afforded by the Blu-Ray format. There's more. Burning large data files, database storage solutions and others who want everything on fewer discs are increasingly using Blu-Ray as a storage medium. DVDs4Less' sister company stockfootagefinders.com uses the even larger 100 GB Blu-Ray discs for archiving stock footage clips. Already, 150-200-250 GB Blu-Ray discs are in the pipeline of the future.
So which format should you chose - 25GB single layer or 50GB dual-layer Blu-Ray? That is entirely dependent upon your file size that you intend to store. DVDs for Less has provided you with pricing for both formats at the top of this page. Blu-Ray copies are not cheap but lower duplicating prices are on the horizon. We also have licensed, professional, Blu-Ray packaging which comes in blue cases. See our pricing for the complete and TOTAL duplication cost. So many choices. Chose wisely, grasshopper.
dvd duplication cheap cheap dvd duplication