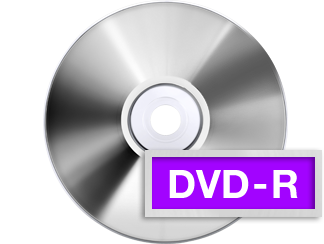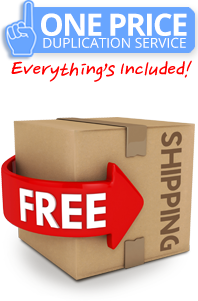 All Prices Listed Below Include Free 3-Day USA Shipping
PRICES INCLUDE 4.7 GB DVD-R white-top discs, disc burn (except full color printing only), full color disc printing onto the white face of each disc (except bulk burn or black print), different types of disc packaging as shown in the colored rate boxes below and FREE 3-day USA Shipping on minimum quantities of 25 or more copies made from the same master recording. Any disc quantity may be ordered between the minimum and the next lower price level. Example, you may order any quantity between 25 and 49 discs at the 25-piece price level or any quantity between 50 and 99 discs at the 50-piece price level.
Bulk Burn No Print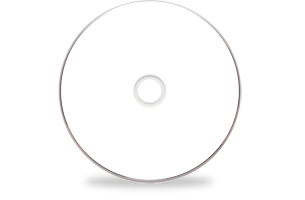 (DVD Prices Include FREE USA Shipping)
25+
$1.08 ea.
$27
50+
$0.72 ea.
$36
100+
$0.58 ea.
$58
200+
$0.55 ea.
$110
300+
$0.47 ea.
$141
500+
$0.46 ea.
$230
1000+
$0.43 ea.
$430
Bulk Burn Black TEXT ONLY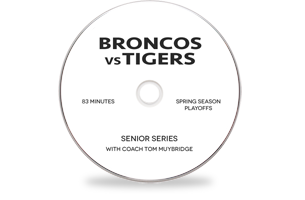 (DVD Prices Include FREE USA Shipping)
25+
$1.12 ea.
$28
50+
$0.76 ea.
$38
100+
$0.60 ea.
$60
200+
$0.57 ea.
$114
300+
$0.51 ea.
$153
500+
$0.48ea.
$240
1000+
$0.45 ea.
$450
Full Color Disc In Sleeve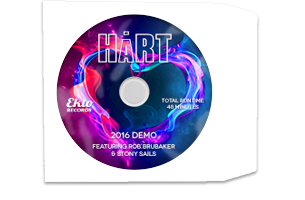 (DVD Prices Include FREE USA Shipping)
25+
$1.96 ea.
$49
50+
$1.18 ea.
$59
100+
$0.88 ea.
$88
200+
$0.84 ea.
$168
300+
$0.81 ea.
$243
500+
$0.78 ea.
$354
1000+
$0.69 ea.
$690
Full Color In Clam Shell Case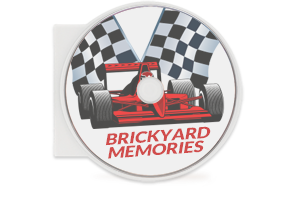 (DVD Prices Include FREE USA Shipping)
25+
$2.24 ea.
$56
50+
$1.40 ea.
$70
100+
$0.99 ea.
$99
200+
$0.88 ea.
$176
300+
$0.85 ea.
$255
500+
$0.82 ea.
$410
1000+
$0.79 ea.
$790
Thin Jewel Case Without Insert
(DVD Prices Include FREE shrink-wrapping and FREE USA Shipping)
25+
$2.24 ea.
$56
50+
$1.40 ea.
$70
100+
$0.99 ea.
$99
200+
$0.88 ea.
$176
300+
$0.85 ea.
$255
500+
$0.82 ea.
$410
1000+
$0.79 ea.
$790
Thin Jewel Case With Color Insert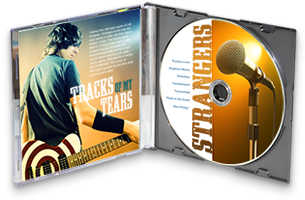 (DVD Prices Include FREE shrink-wrapping and FREE USA Shipping)
25+
$3.96 ea.
$99
50+
$2.68 ea.
$134
100+
$2.29 ea.
$229
200+
$1.99 ea.
$392
300+
$1.89 ea.
$567
500+
$1.79 ea.
$895
1000+
$1.64 ea.
$1640
DVD Case With Color Sleeve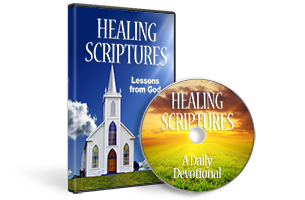 (DVD Prices Include FREE shrink-wrapping and FREE USA Shipping)
25+
$2.88 ea.
$72
50+
$2.28 ea.
$114
100+
$1.99 ea.
$199
200+
$1.95 ea.
$390
300+
$1.88 ea.
$564
500+
$1.88 ea.
$940
1000+
$1.79 ea.
$1790
Disc Print Only - No Content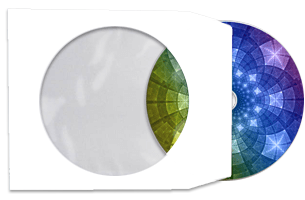 (DVD Prices Include FREE USA Shipping)
25+
$1.52 ea.
$38
50+
$.94 ea.
$47
100+
$0.75 ea.
$75
200+
$0.56 ea.
$112
300+
$0.50 ea.
$150
500+
$0.47 ea.
$235
1000+
$0.43 ea.
$430
How To Order
Watch our short video and discover how easy it is to order your DVDs, CDs and Blu-Ray discs!
---
Working With A Tight Budget? dvd duplication services
Let DVDs4less help you strike the target delivering on time and on budget with free shipping! We lowered our prices for professional DVD burning, full-color disc printing and packaging. Here are four of the cheapest ways to come out smelling like a rose. Our gorgeous, full-color DVD printing onto the face of each disc is both fast and affordable. DVD to DVD copies or a video file transfer online are two fast ways to access our national wholesale rates - even on a budget. DVDs inserted into see-thru window sleeves, thin jewel cases, clamshell cases or beehive spindles can be shipped out the very next day after your master is received. What takes time and addition expense is 4C printing onto card stock for inserts and wrap-around sleeves. Then, each printed piece has to be trimmed and hand-inserted back into the packaging. Both are time and labor intensive. Here's how the right packaging choices can help you stay on a budget. dvd duplication services
White, See-Through Window Sleeves Or Beehive Spindles dvd duplication services
Many clients save money by asking for their discs back in white, see-through window sleeves. The full color image printed on your DVD shows right through the see-through window. Against the white sleeve, the bright colors look clean and professional. Getting your discs back on beehive spindles is interchangeable with white sleeves. It's your choice! cd and dvd duplication
Thin Jewel Cases cd and dvd duplication
Want to add more sparkle? DVDs4less can insert your printed DVD copies into a glassy, clear-plastic jewel case. The disc image printed onto your DVD jumps right through the clear plastic lid - acting just like your printed cover. Our premium jewel cases with black trays are far more robust than a standard jewel case. Hand anyone a shiny thin jewel case and then watch their eyes light up. They'll "feel" the quality of your product before they even open the cover! cd and dvd duplication
Pliable Plastic Clamshell Cases cd and dvd duplication
Mailing out marketing packages or have a DVD that will be played over and over? Nothing protects a disc like a clamshell case. The pliable plastic is clear so you can see the disc image right through the cover. Drop a clamshell case on concrete, throw it against the wall or ship it to North Korea via slow boat to China and it still won't break – protecting your disc. dvd duplication services
Fire Stomper's Special:
More good news. With advanced planning and coordination, many short-run orders packaged in thin jewel cases, clamshell cases, white, see-through window sleeves or spindles are shipped out on the very same day they are received at DVDs4less! You see, making small-run DVD copies is our specialty. We just might be your deadline solution. Get outta here - seriously? Yeah seriously. So you're wondering, "How much extra will that set me back?" Search our site. There's a whole lot of words but "rush charges" and "expedite fees" are two phrases you'll only find down the road at that other place. Call us at (775) 323-0965 and ask about the Fire Stomper's Special!
Important Things To Know About DVDs
A DVD-R is the standard DVD everyone uses to duplicate home movies and other videos under 2 hours. They were originally called a Digital Versatile Disc. They were also called a Digital Video Disc but eventually, both were shorted to the common term we know as DVD.
The DVD or DVD-ROM disc looks identical to a CD. Both are round and both have a hole in the center called the "hub" but that is where all similarities end. A DVD disc is rated at 4.7 GB and is capable of holding an enormous amount of video, pictures, files, games, programs, and other digital information. DVDs can be recorded at different data rates just like an old VHS tape. All professional duplication companies like DVDs for less only record at the highest-quality data rates to insure the best reproduction of video, music, PCM sound, pictures and other visual data.
DVD-R disks are either shiny or pure white on the graphic printing side and they have a very dark purple hue on the opposite side where the digital data is recorded or "burned". Unlike an old-fashioned record that plays from the outside track and moves inward toward the center spindle, DVD lasers "burn" program material into the organic substrate starting from the inside hub and recording out toward the outside edge.
At DVDs4Less, we record all your DVDs at the slowest, high-quality 1X burn speed. Most duplicators burn their DVD-R copies at the fastest 16X burn speed. For them, faster burn speeds equal more discs recorded per hour. It's a money thing. Unfortunately, the faster a disc spins during recording - the lower the burn quality precision will be from the red cutting laser. That's the reason why DVDs4Less can unconditionally guarantee that our DVD copies will be identical to your master DVD on ALL DVD players properly connected to a television screen and also on computers equipped with a DVD player and DVD software.
Hold your DVD to the light and you will notice a lighter-colored lavender-shaded ring on the back side of the disc. That lighter area is the path of your digital recorded data. The darker purple region toward the outside edge of the disc is the area that was not burned with the cutting laser during the recording process.
All DVD-R discs are "finalized" when they are finished recording. This finalization process prevents anyone from erasing your DVD or from recording additional data into the darker, unused area. At our duplication company, this same finalization procedure is used to confirm the size of the data file burned into the DVD's substrate. By comparing the newly-copied media back to the file size originally recorded onto your MASTER, the computer can check the integrity of the new copy. This automated procedure tells us when your new disc has been copied successfully.
All digital discs are susceptible to contamination. You should never touch the purple side of the DVD with your fingers. Dirt, grime or natural body oil will destroy the recorded substrate. Always hold the disc by the outside edges or with a finger thrust into the center hole.
DVDs are very easy to scratch. Never lay them down on any surface - even if it looks clean. Microscopic grit can work its way down into the DVD causing skipping, stuttering and failure. Always put your DVD copies back into the original packaging for safe keeping.
Keep all DVDs out of direct sunlight. Do not wash your DVD or expose it to moisture. Fluoride in some water systems and natural minerals suspended in tap water can eat into the lavender-colored organic substrate and destroy the DVD.
Treat your DVD-R discs with care just as you would treat anything of value and they will provide years of faithful service. Otherwise? Otherwise, you'll be the proud owner of a bunch of very thin clay pigeons suitable only for slinging out on a trap shooting range :)